Enter qty and post code to calculate shipping:
Natural Animal Solutions DigestaVite Plus 100g
DigestaVite Plus is a highly concentrated multivitamin and multimineral supplement
Natural Animal Solutions® DigestaVite Plus is a highly concentrated multivitamin and multimineral supplement, containing 34 essential vitamins, minerals and amino acids sourced from the finest ingredients available.
DigestaVite Plus is much more than a standard multivitamin supplement. This complex blend also supports digestion, stomach and liver complaints, skin repair and hair regrowth and is a core component of our Skin Pack.
Due to the complexity of the formulation, only small dosages are required.
Skin repair and hair growth
Increases intestinal absorption
Pre biotic
Multivitamin and Multimineral
Assists with bad breath stemming from the stomach
Ingredients
(per 10grams): Natural liver 1.5g, Glutamine 1.5g, Inulin 1g, Spinach leaf powder 200mg, Parsley leaf powder 200mg, Beetroot root powder 200mg, Broccoli 200mg, Green tea extract 300mg, Grapeseed extract 300mg, Ginger 220mg, Slippery elm. stem bark inner powder 1g, Milk thistle 500mg, Acacia powder 75mg, Betacarotene 20mg, Thiamine hydrochloride (B1) 25mg, Ribofalvin (B2) 10mg, Nicotinamide (B3) 25mg, Calcium pantothenate (B5) 25mg, Pyridoxine hydrochloride (B6) 25mg, Cyancobaiamin (B12) 50mcg, Ascorbic acid (C) 500mg, Cholecalciferol (D3) 5mcg, Vitamin E 165mg, Biotin 150mcg, Folic acid 500mcg, Magnesium amino acid 500mg, Magnesium citrate 250mg, Calcium citrate 452mg, Vitamin A, Selenium, Copper, Iron, Potassium, Phosphorus, Omega 6, Amino acids: Tryptophan, Threonine, Isoleucine, Leucine, Lysine, Methionine, Cystine, Phenylalanine, Tyrosine, Valine, Taurine
Directions
Directions for use:
Dosage:
Cats: 1/8 teaspoon daily

Dogs:
10kg: 1/4 teaspoon daily
30kg: 1/2 teaspoon daily
60kg: 1 flat teaspoon daily

For therapeutic treatment, dosage can be double after 1 week.
Be The First To Review This Product!
Help other Natural Pet Store users shop smarter by writing reviews for products you have purchased.
---
Others Also Bought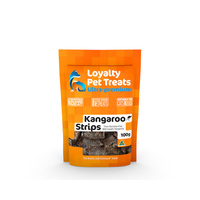 More Information
On Sale
29% OFF
RRP $13.95
---
More From This Category